LCA Marketplace
Let's fundraise together and continue our Christmas Market Place. Vic & Marg Melo owner of Appin BBQ Service & Catering, have agreed to continue supporting our school's fundraising needs through sales of some of their delicious hot and ready meals and very yummy products. All profits from these sales will go towards the general fundraising of the school.
• Please contact Louise for the next order date.
• Pick up your order from LCA on Thursday March 25, 2021.
Thank you for your continued support!
Order Download Form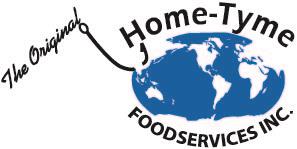 Home-Tyme Food Services
Let's fundraise together and continue our Christmas Market Place. David Cline, owner of Home-Tyme Foodservices Inc., is offering to coordinate and continue supporting our school's fundraising needs through sales of some to their quality and very yummy products. Home-Tyme Foodservices offers great cuts of meat, a wide selection of chicken and poultry options, premium shellfish and high quality fish. All profits from these sales will go towards the general fundraising of the school. Gluten-Free products also available. To view these products please go to www.home-tyme.com
• Please contact Louise for the next order date.
Thank you for your continued support!
General Fundraising - LCA Market Place



Order Download Form